<
Return to All Cryptocurrencies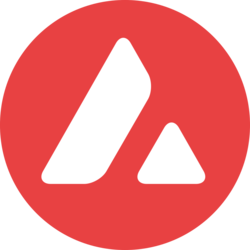 Avalanche
Symbol:
AVAX
Market Cap Rank:
11
Links
| | |
| --- | --- |
| Price | $65.01 |
| Marketcap | $14,363,192,255 |
| Volume (Total) | $1,943,171,142 |
| Change (24h) | $ -1.654676641325 ( -2.48% ) |
| Total Supply | 377,752,194.4695483 AVAX |
About
Avalanche
What is Avalanche? Avalanche is an open-source platform for launching decentralized finance applications and enterprise blockchain deployments in one interoperable, highly scalable ecosystem. Developers who build on Avalanche can easily create powerful, reliable, and secure applications and custom blockchain networks with complex rulesets or build on existing private or public subnets. Avalanche is the first smart contracts platform that can confirm transactions in under one second, supports the entirety of the Ethereum development toolkit, and enables millions of independent validators to participate as full block producers (Avalanche had over 1,000 full, block-producing nodes on its Denali testnet). In addition to supporting transaction finality under one second, Avalanche is capable of throughput orders of magnitude greater than existing decentralized blockchain networks (4,500+ transactions/second) and security thresholds well-above the 51% standards of other networks. What is the Avalanche (AVAX) Token? AVAX is the native token of Avalanche. It is a hard-capped, scarce asset that is used to pay for fees, secure the platform through staking, and provide a basic unit of account between the multiple subnets created on Avalanche. Where can you buy the Avalanche Token (AVAX)? AVAX is supported across leading exchanges and expanded trading pairs across each venue. Learn more about active markets with the Avalanche market-pairs page.